July 11, 2019
Remember when you thought tissues were just tissues? (Yes, I'm talking about the delicate cotton-y sheets you use to blow your nose.) But then you discovered there's a type of tissue that actually has lotion built into it? Vast improvement, right? Suddenly, your nose didn't have to pay the price of constantly dabbing at it during particularly harrowing colds. And now you stock your shopping cart with lotion-y tissues anytime cold season rolls around. In other words, the classic tissue had been dethroned. Well, get ready, because these exciting products on Amazon are about to dethrone other classics in your life.
32. THESE GEL PATCHES THAT REVIVE TIRED EYES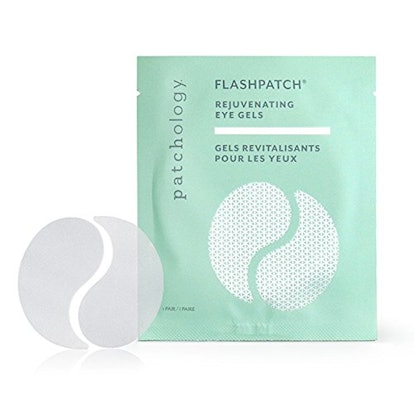 Patchology Rejuvenating Eye Gels
Didn't get a full night's sleep? Apply these eye gels under your eyes for just five minutes to hydrate the skin and reduce puffiness. The patches are made with a combination of eye-brightening ingredients: caffeine to boost circulation and reduce swelling, hydrolyzed collagen to improve elasticity, sodium hyaluronate to promote hydration, and centenella asiatica to soothe inflammation.