April 25, 2019
My health and wellness journey has taken lots of twists and turns. I once was a yogi, then became a runner, then a bodybuilder, and now I'm back to my yogi roots. If I had to describe my current views on health and wellness in one word, I guess I'd say "balance." 
I partnered with Babbleboxx to test out a variety of balance-boosting spring health and wellness products this month, and I kind of couldn't believe how well they all complemented my life and the habits I already have. Check 'em all out!
Eye Gels from Patchology
These moodpatch undereye gels are so fun to use! They're jiggly little pairs of eye gels that come in lots of fun varieties. The ones I tried were:
Perk Up: With green tea and bergamot to depuff and energize
Down Time: With calendula and lavender to calm and de-stress
Happy Place (pictured below): With hibiscus and rose for positivity and hydration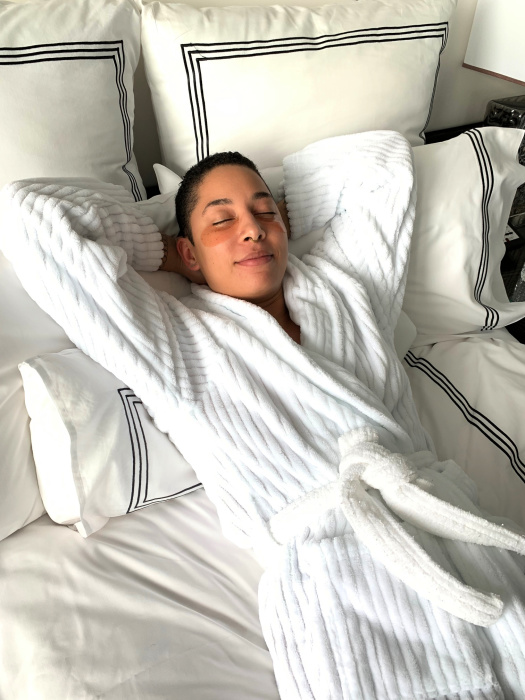 I like these because they're just a little something special to add to your wind-down routine at night. They give you a little undereye hydration, a little aromatherapy, and a little fun. What's not to love?
You can pick up these eye gels on the Patchology website!